Rustler Yachts are renowned for quality, service and value and we have great confidence in our products. We are passionate about the yachts we build and the methods and materials we use to build them. Every one of our boats is hand-built – superlative quality is found from every curve, surface and detail.
Rustler Yachts are proud to be a British-based company. We create hand-built, bespoke yachts using a unique mixture of traditional methods and cutting-edge technology, and we have a history of creating yachts that become design classics.
Since the early 1980s, we have been building our beautiful yachts in Falmouth using high quality materials and traditional methods.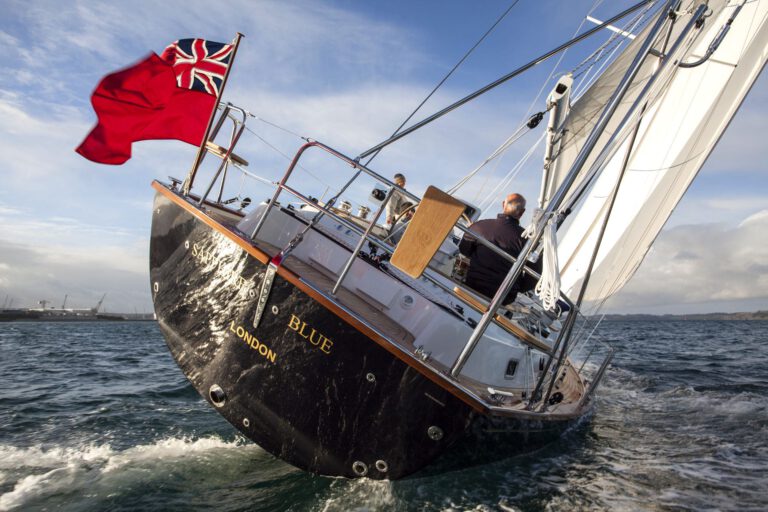 "Pure thoroughbred modern classics all based on cutting-edge technology"
We are passionate about the yachts we build, and know that this passion is shared by our enthusiastic owners. We are proud that our company is personal and small with its own distinctive character, which is evident in our yachts. Each Rustler owner enjoys a uniquely close relationship with the team that builds their boat, beginning with the process of individually tailored design and build, to hand-over trials and maintenance throughout their ownership.
Our first Rustler 36 was built in Falmouth in the early 1980s, and since that time hundreds of owners have enjoyed the experience of having their new boat designed and built by experienced British craftsmen, using traditional methods.
Built for real-life cruising, all Rustler designs prioritise comfort and safety at sea within inspiring and attractive designs. Our yachts are deceptively fast with easy motion, which allows rapid passage times, often to the dismay of bigger, more performance orientated yachts!
We set our own standards, which are above the industry norm. Our philosophy for selecting outside suppliers is simply to use the very best components available to ensure the highest quality. It is this level of detail that guarantees our yachts are produced to the exact specification of the customer.
Rustler yachts are manufactured on the premises, not just assembled. Every piece of engineering, moulding and joinery is carried out by our staff, in our factory. We do not out-source.
"If you want to own a yacht of renowned design, and legendary capability, then Rustler is the right choice"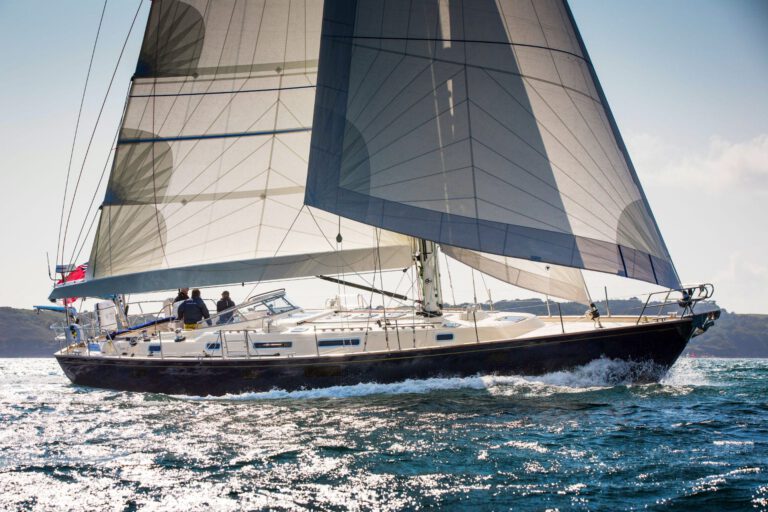 The customer journey throughout the creation of your Rustler should be enjoyable; from the initial decision to the hand-over. We encourage our customers to get to know their boat from the egg, as it were. We like our customers to sit in their new half-built boat and discuss the process with engineers and joiners to have a true understanding of the whole boat and confidence in their design.
Each owner has different ideas and requests, which we incorporate to make their boat unique and enjoyable. In the hundreds of models built, no one boat has ever been specified the same.
If you want to own a yacht of renowned design, and legendary capability, a yacht which is the benchmark by which others measure quality, then Rustler is the right choice.